Alphaviruses are RNA-containing viruses of the family Togaviridae that cause a wide variety of mosquito-transmitted disease.
The genus alphavirus contains nine viruses.
These viruses are of medical and economic importance.
Some of the important alphaviruses are as follows:
- Sindbis virus
- Semliki Forest virus
- Salmonid Alphavirus
- Eastern Equine Encephalitis virus
- Western Equine Encephalitis virus
- Venezuelan Equine Encephalitis virus
- Ross River virus
- O'nyong-nyong virus
- Chikungunya virus
Three important arthropod-borne alphaviruses causing encephalitis are as follows: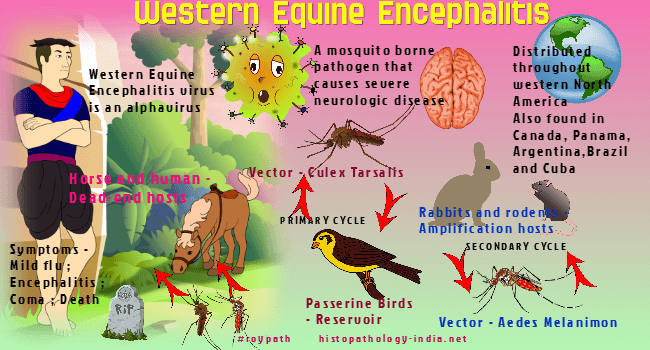 - Western equine encephalitis viruses;
- Eastern equine encephalitis viruses and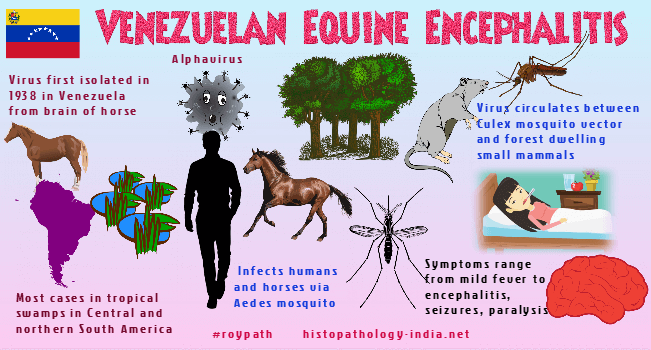 - Venezuelan equine encephalitis viruses
These viruses are the aetiological agents of sometimes severe encephalomyelitis in equines and humans in the New World.
The three lesions have been briefly discussed in separate posts.