Skin sarcoidosis occurs in about 25% of patients with systemic disease and may also arise in isolation.

A wide range of clinical presentations of cutaneous sarcoidosis is recognised.

The diagnosis rests on the presence of non-caseating granulomas on skin biopsy and the exclusion of other granulomatous skin disease.

The treatment and overall prognosis of cutaneous sarcoidosis is primarily dependent on the degree of systemic involvement.

In patients with aggressive disease limited to the skin immunosuppressive therapy may be indicated.

Microscopic Images of Cutaneous Sarcoidal Granulomas: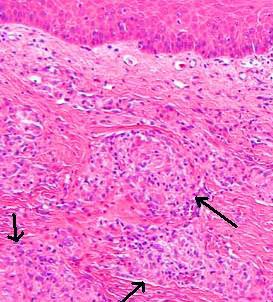 Image1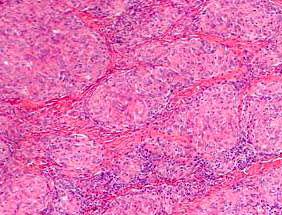 Image2
Related posts:
Sarcoidosis ; Cutaneous Granulomatous Reaction Pattern.